Submitted by Quinn Sullivan on Wed, 03/09/2011 - 08:56
Posted in
So let's be honest with ourselves here, the latest Serious Sam games have been a slight disappointment, or at least for me. It seemed like they took a game that was truly for hardcore gamers only, and tuned it down to a casual shooter game that everyone could enjoy. Sadly everyone did not enjoy it. But there is still hope for the old gaming icon Serious Sam! Croteam, the team in charge of everything SS related, is now passing the torch down to the indie guys. Yes, Serious Sam Indie Collection has been announced with these three titles: Serious Sam: Double D by Mommy's Best Games, Serious Sam: Kamikaze Attack! by Be-Rad Entertainment, and Serious Sam: The Random Encounter by Vlambeer.
[quote=Roman Ribaric, CEO] "Croteam has always been proud to be an independent studio working on something that we created ourselves and truly love making each game,"[/quote]
[quote=Roman Ribaric] "We wanted to put our beloved Serious Sam in the hands of some of today's best indie developers out there and see what they would come up with. I think Serious Sam fans and fans of these brilliant developers will be really happy with the great games they're developing now."[/quote]
It's nice to see that Indie developers are finally taking on some of the more serious gaming icons, much like Serious Sam. At this year's GDC I couldn't help but just get my mind blown with some of the innovations and originalities that most of the indie devs had unlike some of the bigger corporations like EA or Activision who only make games for the money. Indie devs truly care about the fun factor and innovation in their games, and I can't wait to see an indie spin on a long time classic.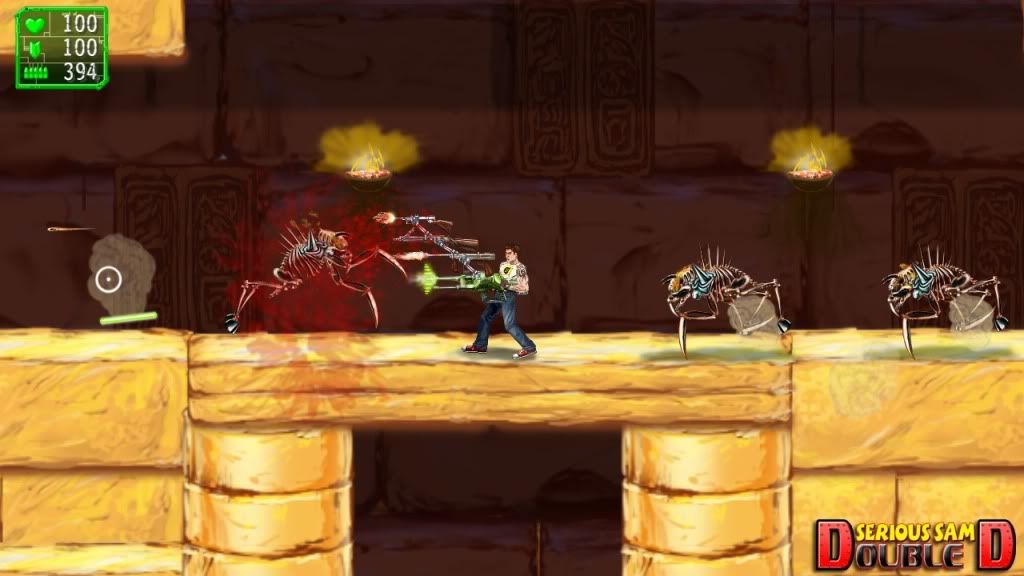 Oh I almost forgot, if you're heading to PAX East you will get a chance to try out for yourself Serious Sam: Double D and Serious Sam: Kamikaze Attack at the Mental's Horde Recruitment Center at booth I-16, but you might not be going to Boston for a three day long gaming convention. So you can also come back to us for all your hands on impression with Serious Sam.